Our mission is to enhance the capability and capacity of individuals and communities; to prepare for, respond to, and recover from man-made or natural disasters that affect the health of the southwest Utah population.
ACCESS & FUNCTIONAL NEEDS
Where will you and your family be when disaster strikes?
Emergencies and disasters strike quickly and without warning and can force you to evacuate your neighborhood or confine you to your home.
Whether your are faced with a family emergency or a regional disaster, the effort you've put into family preparedness and disaster planning will play a large role in how well you "survive" the event.
Start here by getting an emergency alert setup for the county that you live in.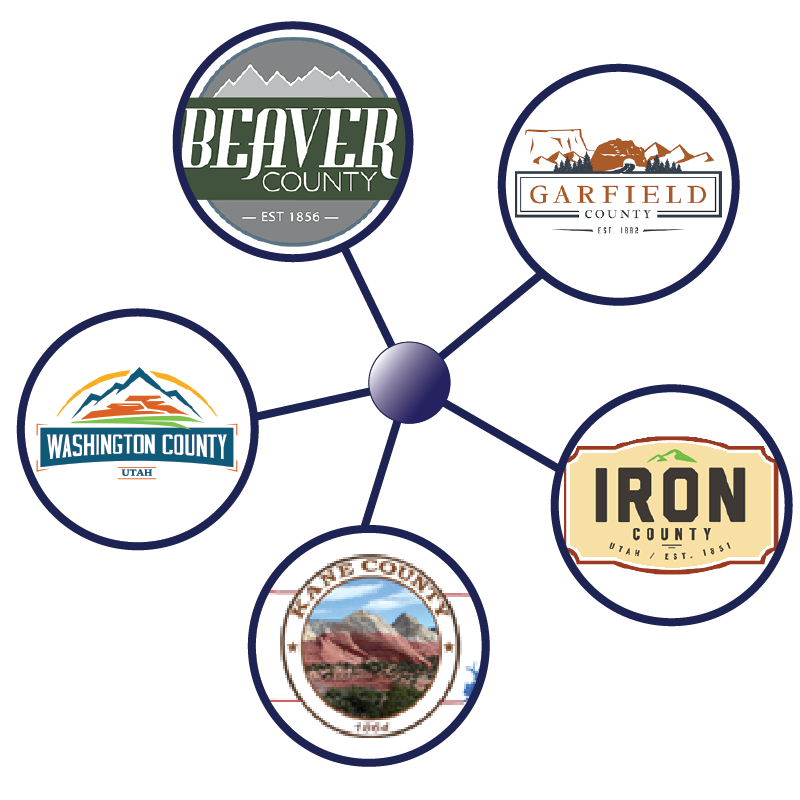 Click on your county to begin.